Who is Hamaspik?
Founded as a local community-based organization serving people with developmental and intellectual disabilities, Hamaspik has delivered free and affordable healthcare services for over two decades. The organization's initial goal was to establish an ICF (Intermediate Care Facility) residence in Monroe, New York. Since then, we have grown exponentially, expanding our services with branches in numerous counties.
About Hamaspik health plans
Hamaspik health plans are the latest initiative in our aim to provide quality, affordable assistance to the communities we serve. A member of NYSHA (the New York State Hamaspik Association), Hamaspik and our sister companies provide care management and managed care services to a broad range of individuals and their families.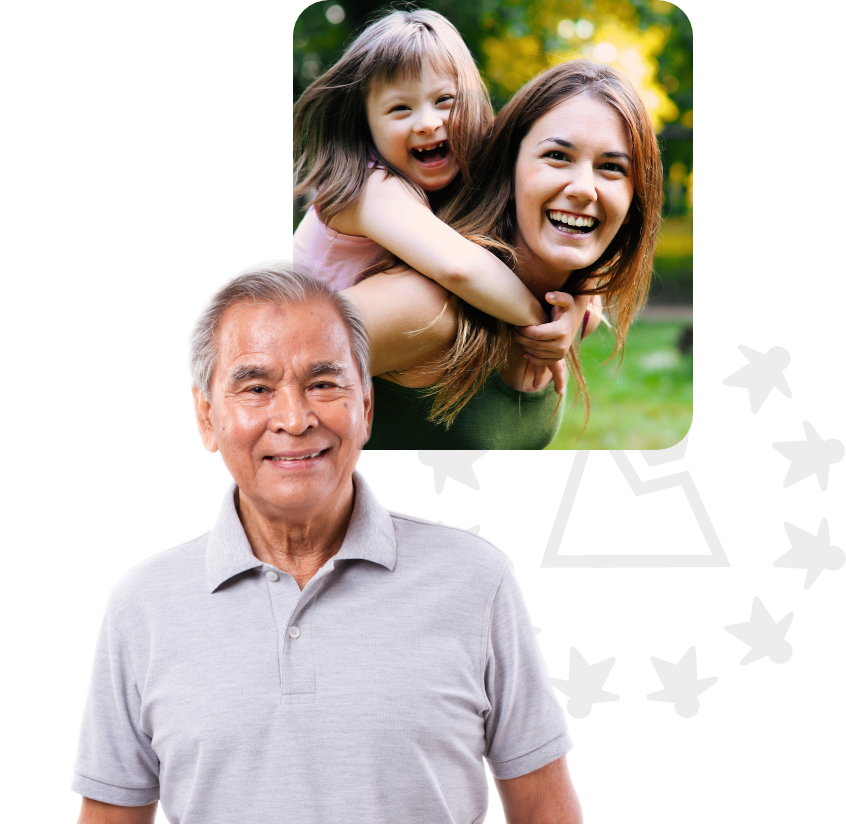 Our mission:
Helping keep #NewYorkStrong
Hamaspik Inc. is New York's premier patient advocate—committed to bringing superior care and services to people and families across the State. At Hamaspik Inc., we work tirelessly to empower eligible individuals with the freedom to select the best available federal and state funded health plans, providing enrollees with comprehensive coverage, wide-ranging services, and a vast provider network.
As a proud division of the trusted Hamaspik brand, we've made it our mission to get Care covered in a way that's compatible with each patient's individual health needs, financial status, and geographic location. In our future, we see a stronger, healthier New York—one where everyone has the medical support needed to live their best life.
Our philosophy:
Giving back, forwarding care
The philosophy of Hamaspik agencies is inspired from the Hebrew meaning of our name, which translates to "Provider." This, in its most basic form, is what every Hamaspik member strives to do: provide.
Comprehensive Choices
Unwavering Compassion
Personalized Care
Today and everyday, our team strives to give members a variety of essential health and human services in a community setting, treating patients and their families with utmost respect and dignity.
Our promise:
Healthy Empowerment
Our ultimate goal is to improve your health and wellbeing by:
Ensuring Access
Providing Support
Linking Members
Today and everyday, our team strives to give members a variety of essential health and human services in a community setting, treating patients and their families with utmost respect and dignity.
Hamaspik Managed Care is committed to excellence in providing access to quality-driven health care coverage in a culturally-sensitive, timely and responsible manner.
Who is NYSHA?
The New York State Hamaspik Association is a statewide non-profit organization that represents a network of member agencies. These agencies provide essential health and human services for people in need. NYSHA members operate as independent not-for-profit agencies that provide support services within specific counties or cities. All agencies are joined under the Hamaspik umbrella, reflecting one central ideal of providing compassionate, personalized care.
In a broader sense, NYSHA and all Hamaspik agencies play a vital role in the major and famously-positive trend amongst health and human service organizations to shift their approach from rigid linear structures to new "individualized" systems of care, stressing the needs of a person first and then utilizing supportive programs to address those needs, rather than the other way around.
As the association for Hamaspik agencies, NYSHA is the solid foundation on which members rely on for such dynamic functions as organizational stability, effective advocacy, community outreach, training curriculum, medical research, family support initiatives and more. The association provides guidance to parents and/or friends etc. who wish to open a local Hamaspik in their community, as well as to existing independent agencies who want to join NYSHA, in order to take advantage of the breadth of resources that such a statewide association provides every step of the way.